17.11.2020
The best solutions come when we get our hands dirty
← Back to press releases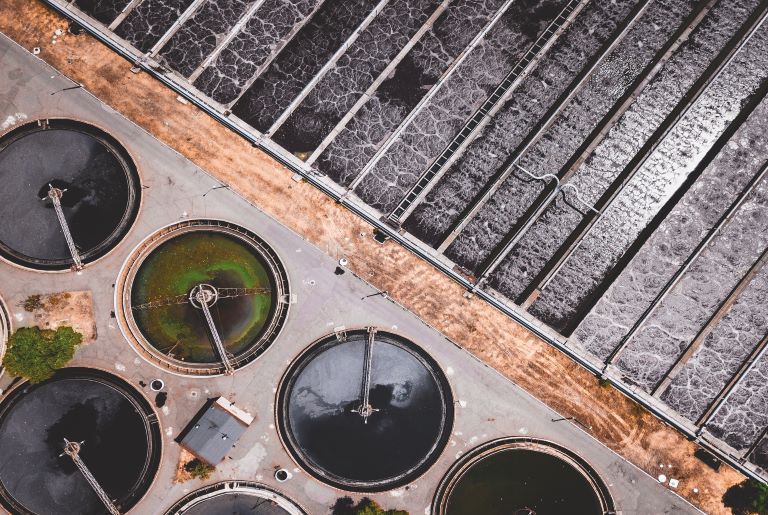 EPSE is our second EIC Accelerator Champion that we cover in our blog series of: "What does it take to become an EIC Accelerator Champion".
So how did they do when benchmarked against our 6 key things to consider when raising funds?

EPSE met all the six criteria that we have found that the EIC Accelerator seeks and were awarded €1.9 million in non-dilutive grant funding to finalize & scale-up their solution to remove metals and purify industrial wastewater completely.

In an industrial world struggling with environmental concerns, EPSE answered the call to enable a more circular economy!
Why EPSE does what they do?
When we in Invent Baltics asked Jouni Jääskeläinen (EPSE's CEO) why EPSE is in the wastewater treatment business. He told us the story of their CTO and Co-Founder, who owned a pickling plant where airplane parts were hard chrome plated.
During the process, metals dissolve in the acid, eventually forming hazardous waste. To lower waste handling expenses, he kept pushing the boundaries to eventually turn the waste to pure water and usable metals.
This is what connects the founders & leaders of EPSE, the goal of a waste free industrial environment. Everyone who is associated with EPSE believes that this is the future. This is why, EPSE is dedicated to be the market leader in handling waste material containing soluble metals.
How EPSE solves existing problems & disrupts the market
The EPSE method™ is a unique and patented solution for the treatment of hazardous wastewater and turning the wastewater to pure water, while extracting valuable raw materials in the process.
This makes the EPSE method™ revolutionary!
What is the breakthrough innovation behind EPSE?
Frankly, it is just a (heavily patented) compound that is added to hazardous wastewater to turn it into pure water and valuable raw materials. The beauty of the solution is in its simplicity.
When the solution is so elegant, then what was needed to truly make it disruptive?
In a high-volume market like wastewater treatment it is not enough to be revolutionary. It is also vital to quickly & simply provide proof-of-value pilots that do not hinder daily activities of wastewater treatment plants. As stopping wastewater treatment for a proof-of-value pilot can cost up to €1 million a day.
To circumvent the barrier, they built a mobile piloting equipment for customers to test the solution without disrupting the treatment process.
Rather than take large scale piloting as a market barrier, you make it an opportunity.
Like they do say, necessity is the mother of all innovation!
Did EPSE really try to raise funds prior to EIC funding?
Oh yes, they did!
EPSE was established in 2012, largely on the private capital of its founders. They worked through various regional grants proving their technology steadily.
But they also got a lot of NO-s for their disruptive technology, when trying to bring the EPSE method to the wider market.
Why?
Because treating wastewater is simply not attractive enough for private investors prior to large validation… it is just too risky and slow for private investments, until the first customer is signed.
Now, with the grant funding, they no longer have this barrier!
Did EPSE have a clear value proposal?
Their value proposal was crystal clear, like the wastewater after they are done treating it!
There is no other method to treat wastewater so simply, fast and cost-efficiently while working on all metals with a single round of treatment.
It also does not require any large-scale investments in equipment and can often be directly integrated into existing equipment.
Simply, it is a plug-and-play solution!
How is EPSE high risk-reward business scalable AND sustainable?
Well, EPSE literally treats hazardous wastewater by extracting the valuable raw materials from the water, removing the sludge and ending up with pure water. It is their whole essence to be sustainable, as they turn a waste by-product into something usable.
Doing so with EPSE, allows wastewater treatment plants to produce cleaner water at below market rates. Also… given the large nature of the wastewater treatment market, high sales are driven by low number of customers.
Putting it all together!
Ultimately, EPSE met all the criteria that EIC Accelerator (then SME Instrument) seeks and were awarded non-dilutive grant funding!
This is why they became a champion.
When reading about EPSE changing the way we regard & treat wastewater – a burden turned into valuable raw material, did you see why they were a Champion before they officially became one?
Did you notice any similarities between how YOU operate and innovate?
If yes, then reach out to us!
← Back to press releases