04.10.2021
Woodio - a sustainable choice for your bathroom
← Back to press releases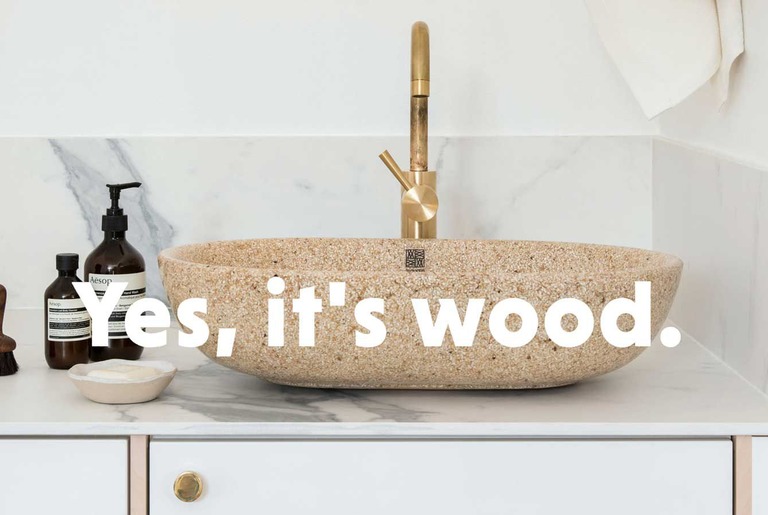 Woodio is a Finnish interior and design company that brings together the best of Nordic design traditions and the use of sustainable bio-material innovation in a contemporary way. Woodio's signature material is the world's first 100% waterproof solid wood composite designed for bathrooms – with a minimal carbon footprint. With the novel material, Woodio aims to reduce the massive CO2 emissions from the ceramics industry.

Using the €2.5 million EIC Accelerator grant, Woodio will develop its 2nd generation production technology to automate and rapidly scale manufacturing of the material Furthermore, the company will improve the performance of the material to explore new application areas in interior design and beyond. EIC equity investment of €5 million will be used for building the first industrial scale manufacturing facility.

EIC Accelerator provides an excellent financing opportunity for small and medium sized companies for product development and commercial uptake with novel technologies. Applying for the EIC Accelerator funding should be considered if your company:
has developed a novel technological solution with a superior value proposition;
has tested and validated a prototype proving the benefits of the technology;
has early traction with the first customers and proven strong market demand for the solution.
← Back to press releases